Make a difference (e) go to fashion is not impossible. We should only know bet by those garments that make us feel unique and perfect knowing that no one else will have in their possession. How to do it? Betting by vintage fashion. You know: fashion everything back so why not bet on garments of decades ago but which? they return to be trend? If you don't know where to go, you show today the best boutiques all over the world. From Barcelona to New York through Madrid. Do take note?
Barcelona
In the interior of l'arca de l'avia
Lullaby Vintage. C / riera Baixa, 22. If you drop you to the Raval district you can find this vintage store with clothes selected and separated for years. The variety of style and its collection of unique accessories make this a mandatory stop for lovers of vintage fashion.
L'arca de l'avia. C / dels Banys Nous, 20. Specializing in period and Bridal dresses this store is a paradise for lovers of this type of fashion. Delicate accessories, unique fabrics and designs that today are not.
Els Encants. C / castillejos, 158. Here is one of those places that has to dig well, but that in the end one ends up find what are you looking for the best price. Els Encants is a kind of mythical market in Barcelona from a few seasons ago moved towards a much more renewed infrastructure.
Madrid
Image of the interior of BIBA Vintage
BIBA Vintage. C / Velarde, 1 (Local 4). What do you need? From sheer dresses, to Hawaiian shirts and ending with shirts Cowgirls of the most cool. This store is a little paradise of vintage fashion that you must not miss.
The Czech mona. C / Velarde, 2. If you like vintage fashion and want to buy this exclusive, original and different piece that make a difference in your closet, this is your place. With more fun décor, this boutique grabs you from the first touchdown.
Trace. C / Ribera de Curtidores, s/n. As in Barcelona with Els Encants, El Rastro is the best place to search, dig and find the best price. From clothing to furniture to gadgets. The vintage gives appointment every Sunday as well as public holidays in the capital.
Milan
Image of the interior of Vintage Delirium
mania Vintage. Via Fratelli Bronzetti, 11. The best firms have their place in this small shop in the Centre of Milan where, in addition, you will find period clothing. From Louis Vuitton Chanel Hermes-through, you'd better have a good budget to spend.
Madame Pauline. Forum Buonaparte, 74. The French twist is presented in this small boutique located in Forum Buonaparte. Jewelry, headdresses and bags… Add-ins are the protagonists.
Vintage Delirium. Via Giuseppe Sacchi, 3. The best designers are in this boutique with clothing of many seasons ago. The best of Balenciaga, Christian Dior or Yves Saint Laurent with unique and timeless designs.
Paris
Omaya Vintage image
GoldyMama. 14 Rue du Surmelin. Forget all that vintage stores make smell of mothballs: this place shows us that not. With clothes from the ' 50s, ' 60s and ' 70s, their selection of skirts and dresses you will fall in love with (and surprise).
Omaya vintage. 29 Rue Jean-Pierre Timbaud. They have everything what triumphs today: from fur coats, passing by boots type country, chupas of leather, jackets, denim and a long etcetera. This place is perfect for all those who want to dress trendy but make a difference down the road.
Mamie. 69 Rue de Rochechouart. From the years ' 30-' 60, this place has it all: hats, dresses, shoes, jewelry, accessories… Enter this place is set back some four decades.
New York
Mr.Thorwback inside
New York Vintage. 117 w 25th St. Here is one of my favorite stores in the Big Apple: with much material to get lost for hours, his pieces are unique and printing. From jeans with lots of history, through dresses unique fabrics and cuts.
Mr. Throwback. 428 e 9th St back to the past, that is what our mind thinks the first time you come to this store in New York. Sweatshirts, jackets, caps… But, he is not time clothing, it is not a vintage noventero (but equally beater). Want to dress like Marty McFly…?
Screaming Mimis. 382 Lafayette St. Vestidos signatures as well as print coats. This boutique is going to catch from the first touchdown and you want to only wearing their clothes. Ready to renew your wardrobe Fund?.
Los Angeles
The exterior of Hidden Treasures
Buttons & Bows. 548 South Spring Street #112. With a new and renovated space, this boutique contains tesoroso Marc Jacobs Prada but from many years ago. Vintage fashion can also be designer label.
Flamingo Vintage. 548 South Spring St. Unit 113. Psychedelic prints, brightly colored clothing and much madness in the shop windows. So Flamingo Vintage, one of the vintage shops for excellence in the city of Los Angeles.
Hidden Treasures. 154 s Topanga Canyon Blvd. Here is one of the best shops in the city, but also the most isolated from civilization. Characters known as Kate Hudson or Chiara Ferragni drop is out there to buy unique and crazy pieces of time. The only downside? You can only reach by car, which is located in the mountains near Malibu.
Gallery
18 Romantic Bomemian Chic Summer Wedding Dresses For The …
Source: www.summerdressesfashion.com
BEAUTY IDEAL OVER THE DECADES part 8 : THE 50's
Source: www.idealiststyle.com
What the Reformation Team Wears to Work
Source: www.racked.com
Britton on Hacking Advertising
Source: theinspirationroom.com
1970s Men's Fashion Ads You Won't Be Able To Unsee
Source: www.boredpanda.com
fashion necklace Harry potter Deathly Hallows necklace by …
Source: wheretoget.it
Jason Mortensen Candice
Source: pixshark.com
Cute Backpacks For Sale Backpacks Eru
Source: backpackseru.com
Spot POP Fashion | SPOT it POP it
Source: spotpopfashion.com
From Mild to Wild, 7 Spots For All Your Winter Tights …
Source: la.racked.com
1000+ images about vestidos charleston on Pinterest …
Source: www.pinterest.com
Starry Night Art Print Black Cat Red from rainbowofcrazy …
Source: wanelo.com
jewelry necklace turquoise images
Source: darim24.com
78 best That Tumblr Girl images on Pinterest
Source: www.pinterest.com
Skeleton Head Logo Black
Source: imgkid.com
The Face magazine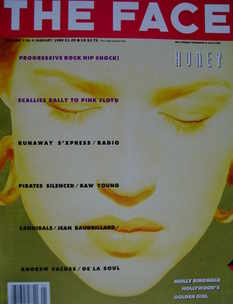 Source: www.crazyaboutmagazines.com
1000+ images about Dutch ornaments on Pinterest
Source: www.pinterest.com
Aliexpress.com : Buy BURGUNDY Victorian Period Costume …
Source: www.aliexpress.com
Salon de la Mode 11th April 1885 Cover image by kirilee on …
Source: kirilee.deviantart.com
sunglassLA Cateyes Vintage Inspired Fashion Chic High …
Source: www.ebay.co.uk